Download this Audio Episode (9.5 MB)

Podcast: Play in new window | Download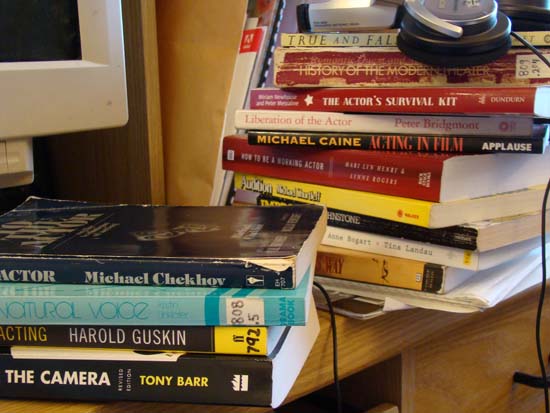 This is the first of a series of episodes called One Big Massive Retweet. I'm borrowing the concept of retweeting from Twitter. However, this episode has nothing to do with Twitter. I'm just referring to the concept of spreading the word about resources that originally came from another source.
This series of episodes will be about all the books, podcasts, and web sites that give me inspiration and that I consider essential for the actor. I'm starting with Fourteen Essential Books that will help you understand the artistic, emotional, and pragmatic aspects of being an actor. This episode covers the first four.
Resources and Inspiration for Acting and Theatre Addicts is a collection of permanent pages with links to all of these resources. I will be building those pages over the next month.